The Sundance Institute Presents For the Locals
July 14th, 2021 - July 15th, 2021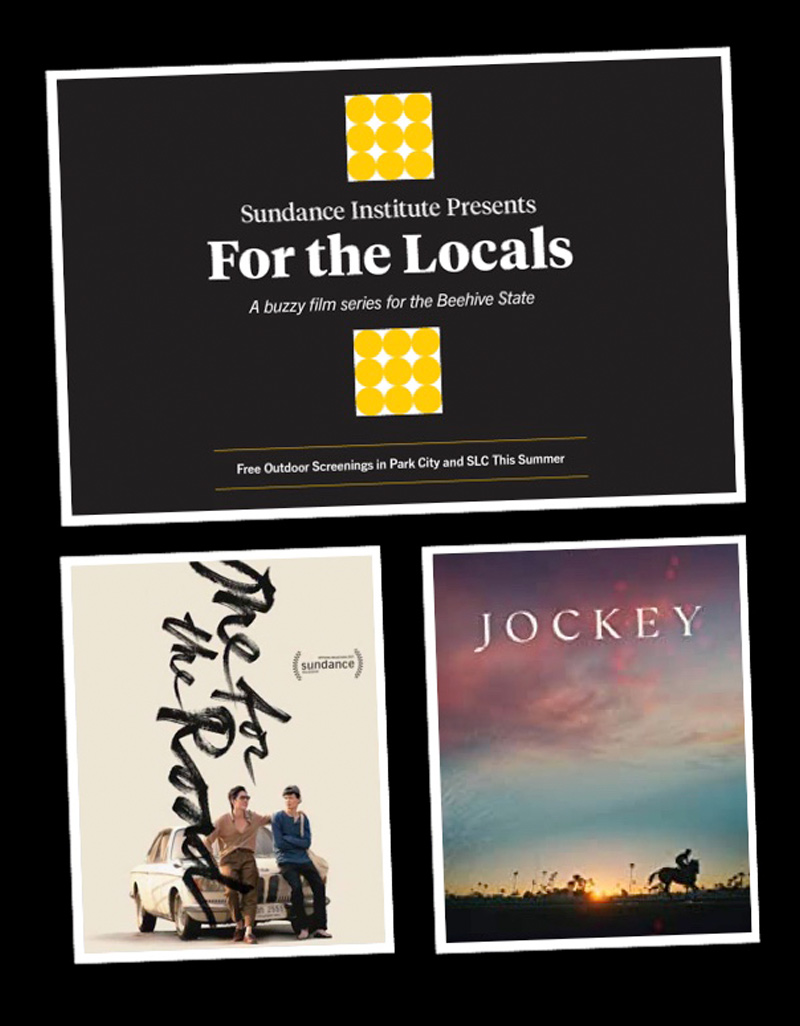 The Redwood Drive-in welcomes The Sundance Institute this July!
The Sundance Institute Presents, For the Locals, A buzzy film series for the Beehive State. Free outdoor screenings in Park City and SLC for a lineup of must-see picks from the 2021 Festival.
ONE FOR THE ROAD - July 14 at 9:30 p.m., gates open 8:30 p.m.
This sweeping romance — ideal for summer — is full of nostalgia, surprise, and fabulous music. On its face, the perfect romantic comedy and underneath the surface a meeting of some of the sexiest, darkest, most complicated characters of the year, One for the Road was recognized with a Special Jury Prize for Creative Vision at the 2021 Sundance Film Festival. Best friends on a road trip travel down memory lane throughout Thailand, but as they try and tie up loose ends, more and more of their intertwined stories come loose. With a perfectly balanced mix of the sorrow, joy, nostalgia, and love you would expect in a film produced by Wong Kar Wai, ONE FOR THE ROAD is a cinematic treat, much like the mouth-watering cocktails that are highlighted throughout. Breakthrough performances from Tor Thanapob, Ice Natara, and Violette Wautier, along with gorgeous and energetic direction from Baz Poonpiriya, take us through the emotionally wrought yet hopeful time between the flower of youth and the hard-earned realization that all things end. Watch Sundance Institute's Meet the Artist video to learn more about Director Baz Poonpiriya and the film.
RSVP for ONE FOR THE ROAD HERE.
JOCKEY - July 15 at 9:30 p.m., gates open 8:30 p.m.
All horse lovers will love this vivid portrayal of jockey life. Shot at a live race track, JOCKEY is at once high energy and deeply personal, bolstered with a '21 Festival Special Jury Prize-winning performance by lead Clifton Collins Jr.. A story about fatherhood, family, and legacy, JOCKEY gives us an achingly personal window into a world we've never seen up close before, where fortunes are flipped upside down from one moment to the next and the freedom of riding comes at a grueling physical price. A fabulous cast (Collins is joined by Molly Parker and Moises Airas) is guided by director Clint Bentley, whose own experiences imbue authenticity and naturalism into this moving portrait of a sport unlike any other. Watch Sundance Institute's Meet the Artist video to learn more about Director Clint Bentley and the film.
RSVP for JOCKEY HERE.
Sundance Institute's Utah Community Programs are supported by Principal Sponsor Zions Bank; Major Supporters State of Utah, Utah Division of Arts & Museums, and University of Utah Health; and Community Supporters Salt Lake County Zoo, Arts and Parks (ZAP) Program; Peggy Bergmann; George S. and Dolores Doré Eccles Foundation; and Salt Lake County Community Services.
If you have a disability and require accommodation in order to fully participate in this event, please contact Sundance at 435-658-3456 or accessibility@sundance.org to discuss your specific needs. Every effort will be made to accommodate advance requests; requests made within 7 days of the event may not be guaranteed.