Encore Drive-in Nights Presents Bon Jovi
May 22nd, 2021 - May 22nd, 2021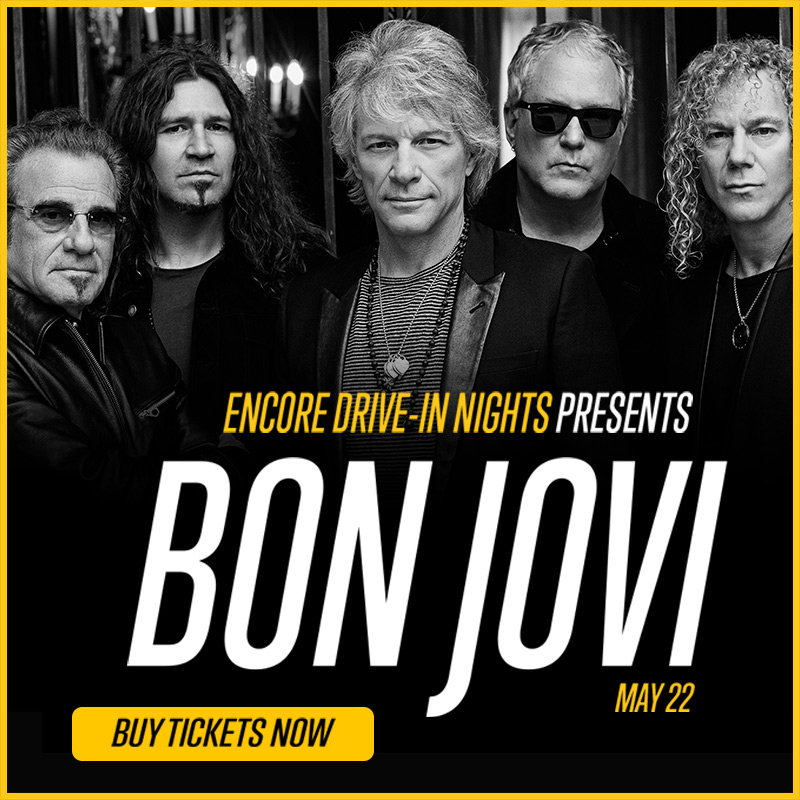 Rock & Roll Hall of Fame band Bon Jovi will kick off the Encore Drive-In Nights 2021 concert series with an exclusive brand-new show premiering on May 22, 2021 at 9:15pm (gates open at 7:45pm). The never-before-seen concert will be broadcast at venues around the world, including approximately 300 drive-in and outdoor theaters across the United States, Canada and Ireland, and select indoor cinemas around the globe.
Admission tickets are sold per vehicle. One ticket admits six people per car! Share the price + Share the fun! Get your tickets now, this event will sell out fast! See info and get tickets HERE.
This event is produced Encore Live and tickets are sold exclusively through TIXR. If you have any questions about your tickets please contact them directly. Find Encore event FAQs HERE.
About Encore Drive-In Nights:
Encore Drive-In Nights showcases the world's most iconic entertainers with performances filmed exclusively for outdoor and indoor venues across the globe. Experience never-before-seen concerts and entertainment with the biggest stars - an unforgettable and safe evening out with friends and family.
New to the drive-in? See drive-in FAQs and Covid-19 info HERE.